Personalize the look and feel of your Todoist by choosing the color theme that best suits you. Pick one of the several Free and Pro options:
Free themes
Todoist, Dark, Moonstone, and Tangerine. 
Pro themes
Kale, Blueberry, Lavender, and Raspberry.
How to select your theme:
Click your avatar in the top-left.
Select Settings.
Select Theme.
Select the theme you'd like to use.
Optional: Toggle the Sync Theme option OFF to use different themes across your devices or ON to use the selected theme on all your devices.
Optional: You can set Todoist to automatically switch to Dark theme whenever your device uses Dark theme. Simply turn on the Auto dark theme toggle.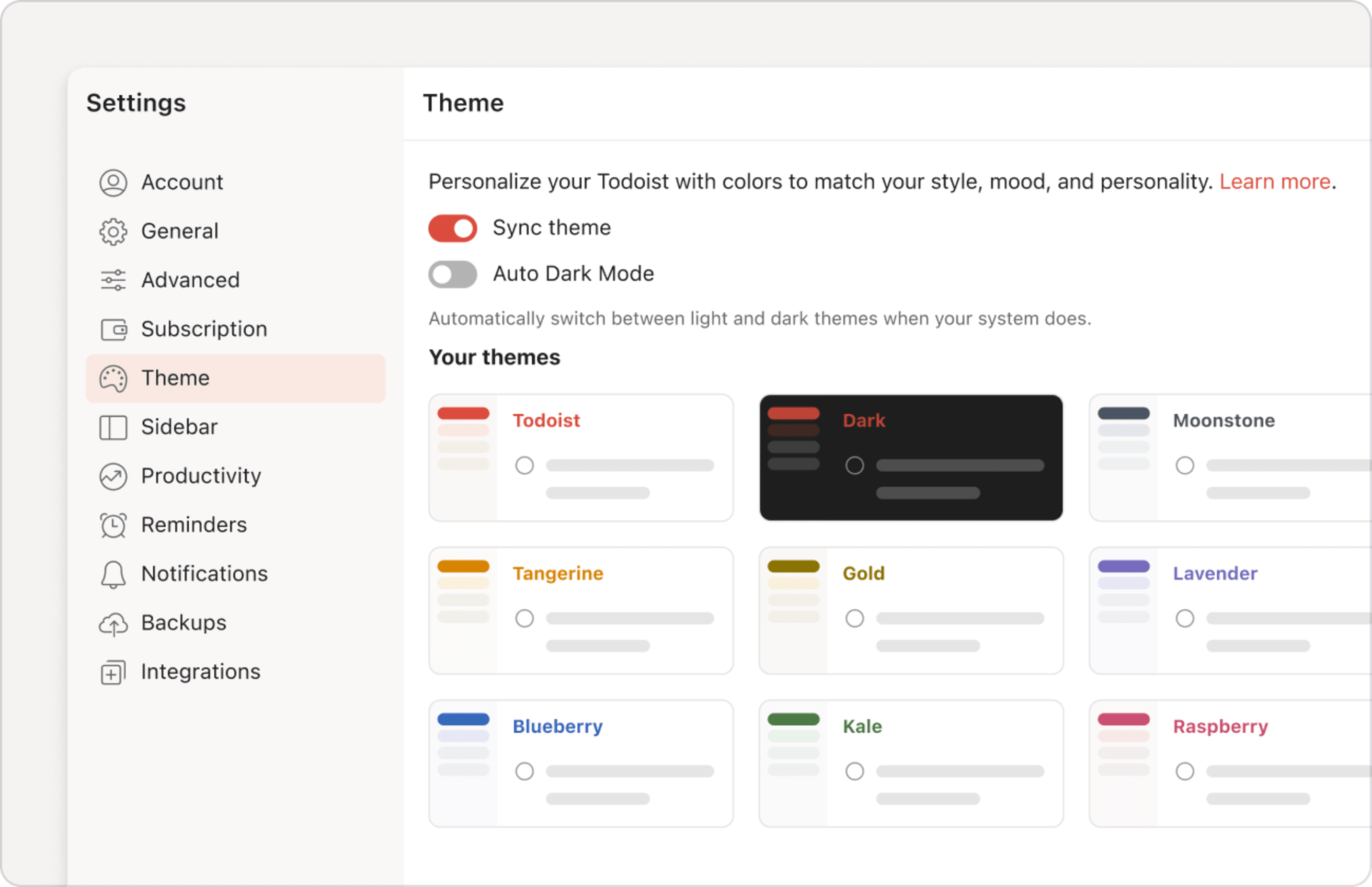 Once you reach Karma Enlightenment, a new mystery theme will be unlocked on your account. 
FAQ
No. Even though a true black theme would save some battery over our current dark theme, we don't regard the difference in power consumption significant enough (0.3% mW). Additionally, without an entire redesign, supporting a true black theme would make it harder to distinguish visual hierarchies and depth.